Accredited Forklift

Truck Training for Your Staff
Are you a business in the North West that needs an experienced partner that can deliver forklift truck courses? At FTW Training, we provideaccredited courses on your premises or at our fully equipped sites in Widnes and Skelmersdale.
Whether you need to train someone up from a novice, offer an employee a refresher course or convert a driver from one forklift type to another, our professional team are here to help.
The Benefits of FTW Training
Our expert team have plenty of experience delivering forklift truck training on a variety of vehicles.
All courses are RTITB accredited and demonstrate that your employee can operate a forklift safely and professionally.
Courses involve a mix of practical and theory ensuring that your employee, once qualified meets all the current legal requirements for driving a forklift truck.
We can deliver our North West forklift training at our state-of-the-art premises in Widnes and Skelmersdale.
You can choose to have training carried out on-site at your business property.
CONTACT US
Got A Question Or Want To Book A Course?
Get in touch with us by
Fill in the contact form below
RTITB Accredited Courses for a
Range of Forklift Trucks
Whatever forklift your business uses, we will supply the appropriate training delivered
by experienced tutors who have worked in the sector, including for:
• Counterbalance forklift truck.
• FLT reach truck.
• Pivot steer forklift truck
• Telescopic handler.
• Multi-directional forklift truck.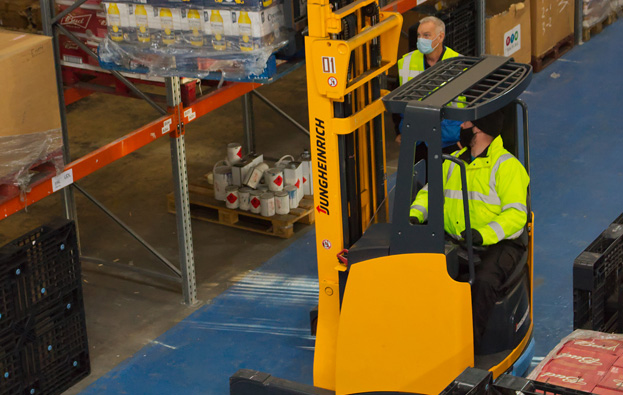 Forklift Training
in the North West
At FTW, we believe we're the perfect partner for all your forklift training needs. Our flexible
approach means you can make sure your operation complies fully with the latest legislation,
with RTITB accredited qualifications for new drivers as well as more experienced ones.
If you would like to find out how we can help, contact FTW Training in the North West today.
Fork Lift Truck
Counterbalance Training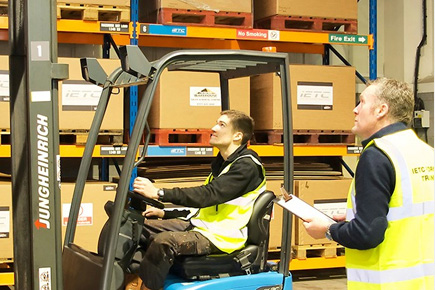 RTITB accredited course in operating a counterbalance forklift truck (FLT). Whether you are currently working or unemployed our FLT Counterbalance training will provide you with a nationally recognised qualification that will demonstrate you are able to work safely, efficiently and professionally with forklift trucks.
FLT Reach Truck
Course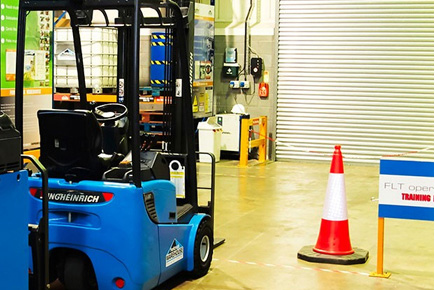 An RTITB accredited course in operating Reach forklift trucks. Reach trucks differ from conventional, counterbalanced forklifts because they are custom-designed to work in narrow aisles, in racked pallet storage with lift heights of up to 12 m.
Pivot Steer Fork Lift Truck
(FLT) Course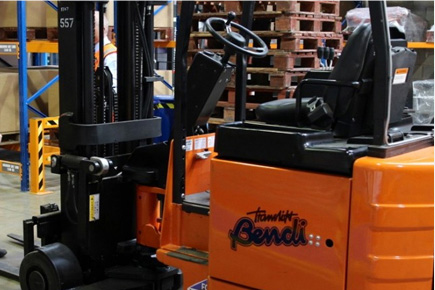 An RTITB accredited course in operating a Pivot Steer forklift truck within a warehouse environment. These trucks are also known as Bendi or Flexi.
Telescopic Licence
Handler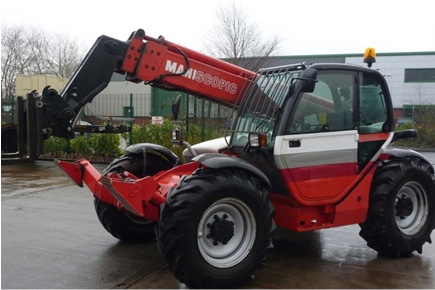 An RTITB accredited course in safely operating a Telescopic Handler. A telescopic handler, or telehandler, is a machine widely used in agriculture and industry. It is similar in appearance and function to a forklift but is more a crane than forklift, with the increased versatility of a single telescopic boom that can extend forwards and upwards from the vehicle.
Multi Directional Fork Lift
Truck Training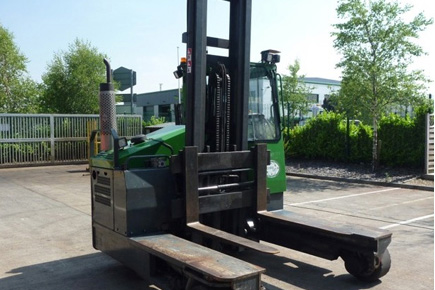 An RTITB accredited course in operating multi-directional forklift trucks. More commonly known as a COMBI truck, The Multi-Directional Truck was designed to take on the role currently occupied by conventional Counterbalance and Sideloader forklifts.
Mobile Elevated Work
Platform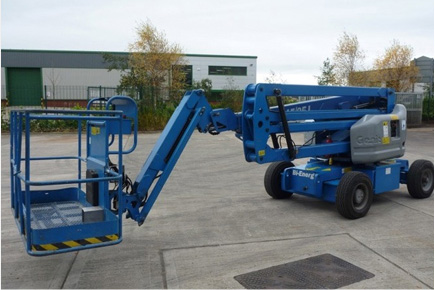 An RTITB accredited course in safely operating Mobile Elevated Work Platform. Also known as a cherry picker, boom lift, man lift, basket crane, scissor lift or hydraladder is a type of aerial work platform that consists of a platform or bucket at the end of a hydraulic lifting system.
Forklift Truck Instructor
Training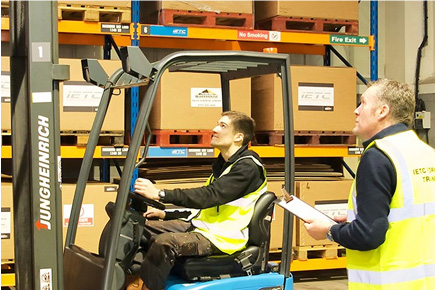 Our forklift instructor courses are available to both commercial and private clients. The instructor course is a great option for many large organisations as it allows them the flexibility of having their own accredited forklift trainer on site. We run 10 day instructor courses as well as the 5 day re-registration course throughout the year.
Pedestrian Pallet Truck
Training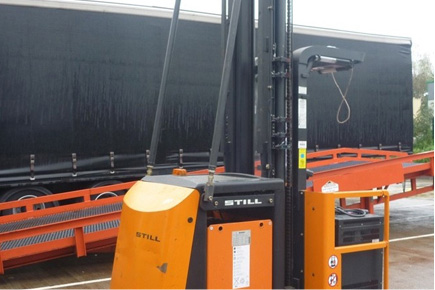 An RTITB accredited course in operating Pedestrian Pallet Trucks in a warehouse environment. Powered Pedestrian Pallet Truck, also known as electric pallet jacks, walkies, single or double pallet jacks, or power jack, are motorized to allow lifting and moving of heavier and stacked pallets
Low Level Order Picker
Training
An RTITB accredited course in operating Low Level Order Pickers (LLOPs). Training available for novices, experienced operators, refrshers and conversion courses.
Very Narrow Aisle
Truck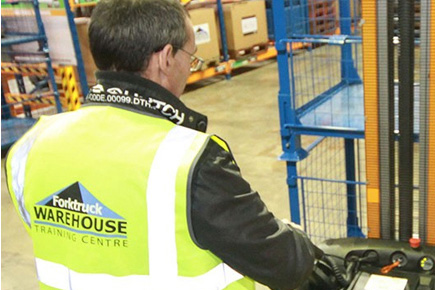 An RTITB accredited course in operating VNA or High Level Order Pickers (HLOPs). We run courses for novices, experienced operators, conversion courses and refreshers.