Bendi Forklift Training
RTITB-accredited flexible training forindividuals and businesses.
Bendi or flexi forklift trucks are widely used across many industries, especially when stacking and unstacking in narrow aisles where there is less space for manoeuvrability. They carry out similar types of tasks as a traditional counterbalance and a reach forklift truck but are adaptable to more on-site conditions.
Our bendi forklift training courses are designed to give you the skills, knowledge and practical expertise to operate the device in a range of different settings. Our RTITB-accredited training is delivered by experts who have worked in a host of industries themselves.
CONTACT US
Got A Question Or Want To Book A Course?
Get in touch with us by
Fill in the contact form below
Who is it for?
We run several different courses for both individuals and businesses. We can host training events at our state-of-the-art facilities in Skelmersdale and Widnes or set up at your business, using your equipment on-site to train your staff.
Novices:

Complete beginners can learn all they need to know about handling a bendi forklift including the regulations and safety protocols as well as how to handle different types of load.
Experienced operators:

Whether you no longer have a licence or you just want to update your skills, we have courses for experienced bendi forklift operators too.
Conversions:

Maybe you're trained to operate a counterbalance forklift truck but want to widen your skills to a bendi forklift. Our conversion courses can be completed in a day and give you full, RTITB certification.
Refreshers:

Perhaps you've been out of this type of work for a while and need a refresher course to get you back on track. Again, we offer short courses that take you through the basics and get you up and running with your certification.
What's Covered in the Course?
For novices, we give you a complete rundown of all the areas that you need to be aware of including giving you plenty of practical experience operating the bendi forklift itself. The itinerary includes:

An introduction to the bendi forklift and the legal and regulatory framework around operating one in a workplace environment.

We focus on the operator's safety code and the maintenance checks that should be carried out regularly.

We cover all aspects of operating the bendi forklift truck including moving, steering and stopping, stacking and unstacking and awareness of lift truck stability.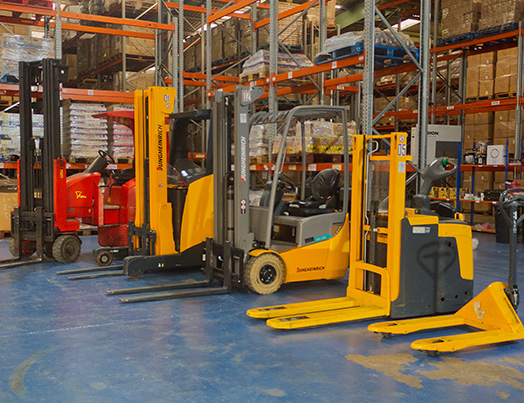 All our forklift training courses are delivered by fully qualified experts who have worked in a wide range of industries and sectors. The courses include sit-down lectures and DVD presentations as well as plenty of practical, hands-on experience.
Once the course is finished there is a theory and practical test. You need to pass both of these before you are awardedRTITB certification and your new operating ID.
FAQs for Bendi Forklift Training
Who accepts an RTITB-accredited bendi forklift qualification?
The RTITB is the industry standard and your bendi forklift licence should be accepted by most sectors across the UK.
What's the difference between a counterbalance and bendi forklift truck?
Counterbalance trucks have front loading. The bendi forklift is different in that the forks are moveable which means that they are better suited to working in tight spaces and with awkward loads.
Is the bendi forklift truck easier to learn on than a counterbalance forklift?
Because a bendi forklift has fewer controls it is a little easier to learn to use. You do have to understand how to operate it in certain spaces, however, and the legal and regulatory side of things is the same.