Forklift Refresher Training Courses
Get back up to speed and renew yourcertification with our refresher training courses.
If you have not operated a forklift truck in a while, undertaking a refresher course is important and provides you with the updated certification to meet today's regulatory requirements. For businesses, ensuring that operators have current certifications is a legal responsibility.
We offer a range of different forklift refresher training courses for individuals and businesses. These can either be arranged at our training facilities in Skelmersdale and Widnes or organised in the workplace, wherever your business is located in the UK.
CONTACT US
Got A Question Or Want To Book A Course?
Get in touch with us by
Fill in the contact form below
Who is it for?
Our RTITB-accredited refresher courses are specifically designed for those who have not operated a forklift truck for a while or who want to update or renew their certification. Courses can be completed in 1 day depending on the number of operatives that require training.
The course is delivered by experienced and highly-trained forklift truck operators who have worked in variousindustries across the UK in the past.
What's Covered in the Course?
Legislation and regulations relating to the safe operation of the forklift truck.

Reintroducing you to the controls and how to operate a forklift truck.

Maintenance and pre-use inspection protocols.

Assessing weights and stability factors in the workplace.

Handling full and empty pallets.

Stacking and de-stacking.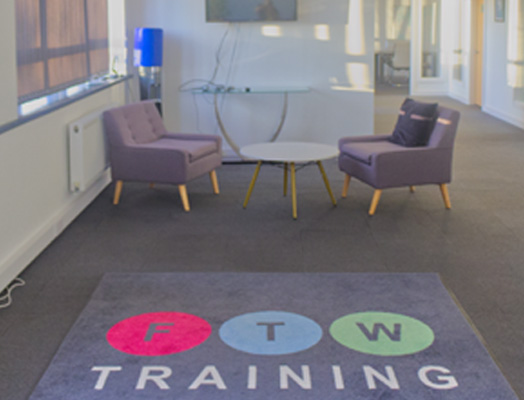 The refresher course ends with a short theory and practical exam. The practical part of the exam will involve operating the forklift truck and completing several exercises such as stacking and de-stacking as well as reversing and accelerating safely. On passing, a candidate is awarded their RTITB accredited certificate and photo ID which is valid for 3 years from the date of the course.
FAQs for Forklift Refresher Training Courses
Is the refresher qualification widely accepted?
RTITB certificates are the industry standard and are accepted by most businesses in all sectors and industries across the UK.
Is training provided for more than one type of forklift truck?
We offer flexible training solutions for businesses. That means we can tailor training and certification for different types of forklifts including counterbalance and reach trucks. Contact our team to find out more.