Pedestrian Pallet Truck Training (PPT)
RTITB-accredited PPT training for businesses and individuals.
Pedestrian pallet trucks are widely used in several different sectors including manufacturing and warehousing. These tools play a vital role in helping to move pallets at ground level and are a low-cost solution that many businesses employ.
Powered pallet trucks are either pedestrian operated, where the operator walks with the truck or a rider, where the operator sits on it. PPTs are generally used for things like loading and unloading delivery trucks and distributing pallets around a warehouse.
Despite it being a relatively easy machine to operate, it's important to have appropriate training when using it in a busy area such as a warehouse. The training also helps prevent lower limb injuries.
CONTACT US
Got A Question Or Want To Book A Course?
Get in touch with us by
Fill in the contact form below
Who is it for?
The course is for anyone operating a pedestrian pallet truck in a work environment and that can include novices as well as more experienced staff who want to update their skills. The technology in this area is always improving so it can be helpful to undertake an update for staff oncein a while.
We provide PPT training for individuals as well as businesses. These courses can be conducted at our state-of-the-art premises in Skelmersdale or Widnes or can be delivered on-site at your business for multiple members of staff.
What's Covered in the Course?
The course combines both theory and practical elements. You will be given an understanding of the current legislation and the regulations for operating machinery such as a PPT in a work environment. You will also be given practical instruction for handling a PPT in a variety of different possible loading and unloading scenarios.
At the end of the course, there will be a theory and practical test. If you pass this, you will be certified to operate a pedestrian pallet truck in the workplace.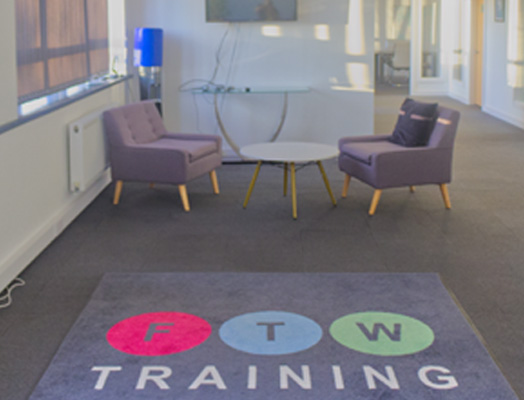 FAQs for Pedestrian Pallet Truck Training (PPT)
Do you need a licence to operate a PPT?
Technically, no. Under the Provisions and Use of Work Equipment Regulations, however, employers have a responsibility to ensure that their staff have adequate training to use machinery like a PPT. The easiest way to do this is to book an accredited RTITB training course.
How long does the course last?
Experienced or refresher courses can be completed within a day. Novice courses and training absolute beginners can last between 2 and 3 days depending on the number of people.
Is the RTITB qualification accepted everywhere?
RTITB is the industry standard for this type of certification and should be widely acceptable to businesses across the UK.