Low-Level Order Picker Training (LLOP)
Our LLOP training sessions can be delivered on-site at your business.
Low-level order pickers are used extensively in areas like warehouses, manufacturing plants and retail for loading and unloading at speed. An LLOP truck is probably one of the simplest bits of machinery to operate but it does require some training to use safely in the workplace.
LLOP trucks can be either pedestrian or rider varieties and their role is to provide a cost-effective loading and unloading solution for businesses. Our short training courses are RTITB certified and provide a recognised qualification that is widely accepted as the industry standard across the UK.
CONTACT US
Got A Question Or Want To Book A Course?
Get in touch with us by
Fill in the contact form below
Who is it for?
Our LLOP truck training is ideal for:
Novices:

Absolute beginners with little or no experience.
Experienced : Those who have experience operating an LLOP but with no formal qualification.
Conversions: Someone who has a licence for one type of forklift but wants to convert to another.
Refreshers: Someone who has held a certificate but has not operated the machinery for a while and wants to update or refresh their skills.
What's Covered in the Course?
A lot will depend on whether someone is an experienced LLOP handler or a complete novice. For beginners, we will cover the full theory and practice in operating this type of machinery safely. That includes understanding the current legislation and regulations for operating heavy machinery like an LLOP truck in the workplace. In addition to this, you will be given practical experience in handling different loading and unloading scenarios using an LLOP truck.
There is a theory and practical test at the end of the course. All successful candidates will be awarded an RTITB-accredited certificate.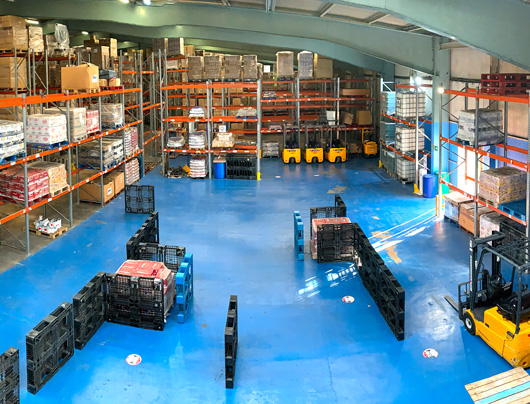 FAQs for LLOP
Do I need a licence for an LLOP truck?
The short answer is no, you can legally operate a low-level order picker without an RTITB-accredited certificate. However, business owners have a legal responsibility to ensure that staff are properly trained to use such equipment and the easiest and most transparent way to do this is through formal training.
How long does the LLOP training course last?
It depends on how many people are being trained and whether they are novices or experienced. Courses canrun from 1 day to 2-3 days.
Can my qualification be used anywhere?
RTITB certificates are considered the industry standard and are widely accepted by businesses in all industriesand sectors in the UK.